Winder system solution
---
---
Solution overview
The motor is directly connected to the direct-driven groove drum, and independent motor is equipped for single spindle. The controller has its own RS854 bus communication, which can transmit data in both directions, support process storage, and adopt accurate anti-patterning algorithm.
Advantages of solution
1、High production capacity: Directly driven by motor, linear speed up to 1,000 m/min, full package automatic stop.
2、Fixed length accuracy: Speed sensor installed on the side of the groove drum or Hall sensor of the motor to accurately measure the real-time speed of the motor, with the error controlled within 0.5%.
3、High efficiency and energy saving: Automatic stop sensor in case of single spindle disconnection and automatic stop motor once the yarn is used up, saving power
Program composition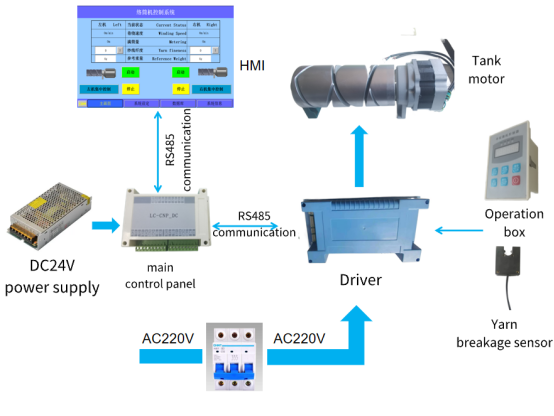 success cases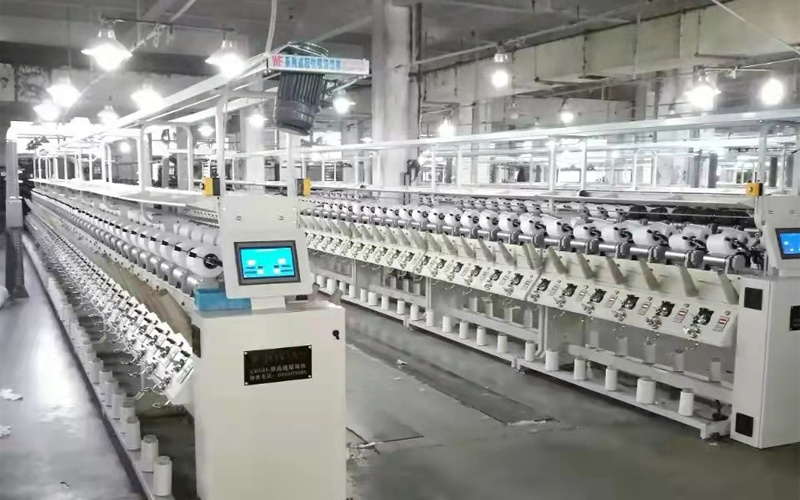 ---